We our Clients
Hi Heidi,
The movie arrived today!! I can not tell you how much it means to us. It's more than perfect, it was like an actual movie ☺️  I even watched three times in a row!!
We loved how you had the interviews with the music playing in the background. It was such a nice touch to have my favorite song playing in the background at the end! Even from the presentation, when we open the package, it was perfect. It was a beautiful gift, that we will treasure for the rest of our lives. We can not wait to show our whole family! Thank you again so much!
---
Hi Heidi and Jeff,
We just received our video today and we have to say we are sooooo freakin' happy you guys were there at our wedding. The video is amazing!!! We were literally crying from laughter, and happiness. I don't know how many times Roni said to me while watching the video, "I'm so happy we chose them" We've literally watched it like 10 times already, and it's going on tour to be viewed by family and friends lol. Thank you two so much!! We love it!!
---
Guys,
We literally just watched it..Whowwwwwwwwwwwwwwww!!!!! Miasha and i love it so much…Thank you for capturing our epic day in such cool way…
Miasha  says to say epic is a understatement… We truly love it and we thank you again!
Love
---
You guys are amazing! We just came back from Italy, watched it over there. I think you make Mike cry every time you make a video ☺ . It is so beautiful!!!!!! We were so glad you guys were part of it! ☺ ☺
---
Thank you sooo much, we LOVE it!!!! You captured so many great moments, and the ending with my grandfather singing is so special! We've watched it 100 times already.
Thanks again!!!
WEDDING WIRE REVIEWS
THE KNOT REVIEWS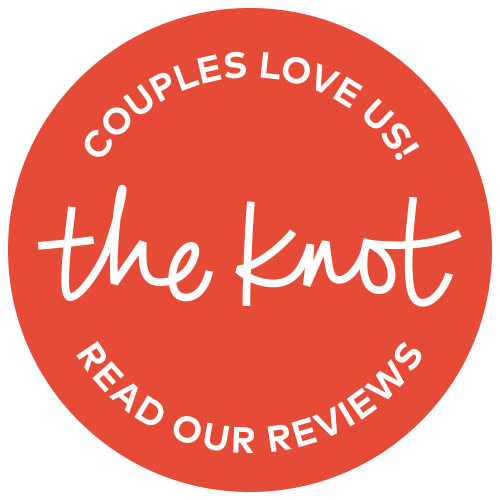 Some of our favorite vendors
---